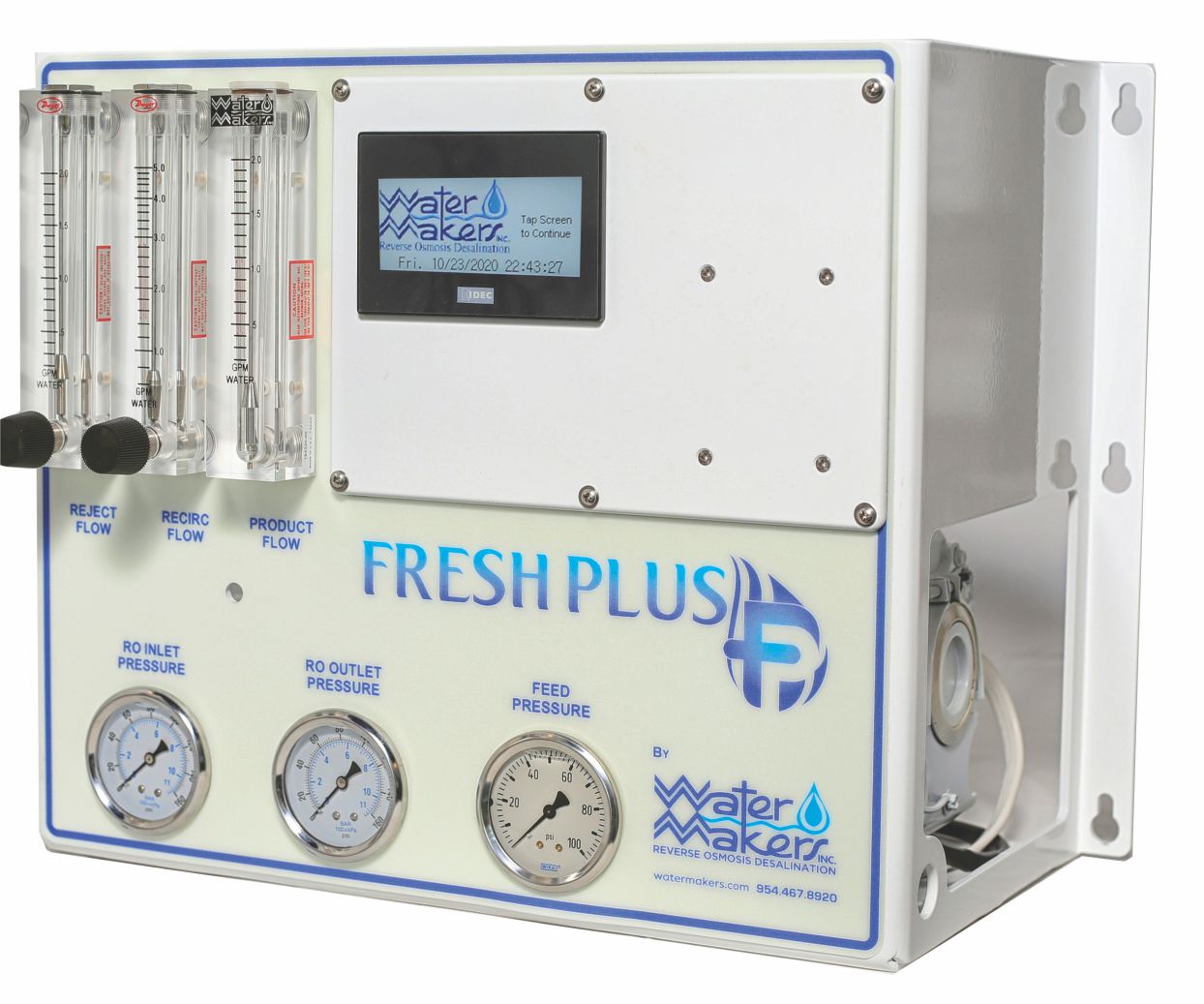 The Fresh Plus is here to revolutionize how you care for your boat! This system has been designed to make wash-downs and exterior cleaning easier than ever before. It is engineered without any proprietary parts, allowing you the freedom to purchase consumables wherever it is most convenient for you.
Capable of withstanding even the toughest jobs on land and sea, this system is made to last with simple installation, operation, and servicing. Not only does the Fresh Plus eliminate the hassle of purchasing parts from multiple places, but it also cuts exterior cleaning time in half! Allowing you to spend more time enjoying that beautiful home on the dock.
The Fresh Plus purifies your water as it passes through its filtration system. This removes all unwanted dirt, debris, contaminants and microorganisms that may exist in your dock water supply. This advanced process not only makes your dock water cleaner and healthier, but also prevents future clogs caused by the accumulation of debris over time.
What's more, is that The Fresh Plus doesn't require any extra energy or power sources like other systems do, meaning it remains cost-effective throughout its lifetime of service. With no extra energy costs or hazardous chemicals used in its purification process, this eco-friendly solution benefits both you and the environment!


WATERMAKERS, INC.
2233 South Andrews Avenue
Ft. Lauderdale, Florida 33316
(954) 467-8920 | Toll Free: (888) 34-FRESH
Fax: (954) 522-3248
info@watermakers.com